Contact our Law Firm and Compensation Solicitors in Manchester
Call us on 0161 490 8960
Fill out the form for a confidential initial consultation and let us contact you.
Don't worry, we never share your information or use it to spam you.

Read our latest news and updates
Our news

Contact our law firm and get your confidential initial consultation with our solicitors
Whether you are ready to start a claim or would just like to obtain more information or advice, please complete our very simple, obligation-free form below. It takes less than a couple of minutes to fill in and once you have submitted it, a member of our dedicated team will be in touch at a time and date convenient for you.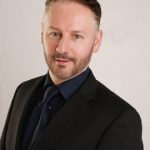 Let us know how we can best help you by filling in your details below:
Prefer to speak to us in person? Our Head Office is located in Wythenshawe, Manchester near Manchester Airport: