What is a CCJ?
A County Court Judgement (CCJ) is a judgment against you for a debt you have not paid.
If you have a CCJ, it means that someone has sued you and been successful – they have won their case against you and that they have entered COURT Judgment in their favour against you.
Consequently, this means that you are now legally liable to repay the amount of money that they have claimed against you. 
Depending upon the value of the debt which you are now legally obliged to pay, the Claimant can instruct High Court Sheriffs or Bailiffs to attend your property to seize goods. They also have the power to, in certain circumstances, enter your premises and make a list of the goods which can be taken away. 
Furthermore, they also have the facility to obtain a Court Order that a sum, to be determined, will be deducted from your wages. This is known as an Attachment of Earnings Order. Read more about this in our blog. 
How long does a CCJ last on my record?
From the date that the CCJ is entered into your record, it will be 6 years from the first day until it is removed. 
Your CCJ will adversely affect your credit rating for the entire time.

We're available Mon – Fri 9am – 5pm
Sat 11am – 3pm
Talk to our CCJ Removal Solicitors now for a FREE
15 minute case assessment
or
Complete our Free Case Assessment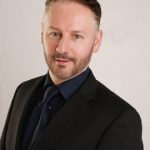 Having issues with our form? Please call us on 0161 490 8960 or use our live chat bot.
100% Secure SSL Encryption
We are committed to protecting your personal information and information on how we handle your data is in our privacy policy.
Expert CCJ removal solicitors
We can help you – get in touch today for a FREE consultation
Fixed fee, no hourly rates
Our TrustScore is rated Excellent 4.6 out of 5
If I just pay the CCJ, will it come off my record?
Only if you pay it within 30 days of the CCJ being entered against you or prove to the courts that it was issued in error (and it gets cancelled).
If you do pay in full within 30 days, the CCJ should be automatically expunged from your record. Although, sometimes this does not happen, in which case we can apply to the court for you to cancel the CCJ.
If you do not pay, your CCJ will be added to a public database called the 'Register of Judgments, Orders and Fines' along with your name, address, your case and court number, and the amount of money you owe to the creditor.
Paying off a CCJ
Paying off a CCJ on your record may sound like the best idea, but it reduces the chances of success in removing it.
Talk to our CCJ removal team before paying off a CCJ as you may:
Not even owe them money
Get it removed faster
Owe less than they say!
What impact can a CCJ have on my life?
A CCJ can have a huge impact on your life, no matter how trivial it may seem. The effects of a CCJ include being:
Declined for all forms of credit,
Stopped from obtaining a mortgage,
Prevented from buying a house,
Stopped from getting professional jobs,
Bailiffs coming to your house,
Cars being taken away,
Household goods seized.
Even if you are financially responsible, you can have CCJs against your name without your knowledge. Often resulting from the chaos of a house move, when it's easy to forget to update your utility provider, bank or phone company promptly.
Bills and CCJ claims are then sent to your old address and you have no chance to dispute the order or pay.
In some cases, you may have had CCJ claims sent to old addresses even though you have updated all the records. Unfortunately, claims for CCJs are automatically processed if there is no reply in 14 days.
We are here to help you with your CCJ Removal.
To find out how to get your CCJ removed, complete our free Quiz.
CCJ Removal Quiz
If you are not sure if you need your CCJ removed or how to do it, complete our short CCJ Quiz. It'll take less than a minute. 
Not sure who issued the CCJ? Check your credit score for free
Check your credit history
Simply sign up with checkmyfile to see your multi-agency credit report for free and find out why you have a CCJ – Try it FREE for 30 days, then just £14.99 a month – cancel anytime.

Should I just pay my CCJ? Will that solve my problem?
Our answer is – not straight away. First of all, you should consider whether you in fact owe the money or not.
If you do, then the best solution may be to pay the amount or a reduced amount straight away. Though even if you pay your default CCJ, the court will mark the CCJ as paid but the CCJ will still remain on your credit file for 6 years and hold a negative effect on your credit file.
CCJs that are just paid off can therefore prevent you from getting better deals for Mortgages, Loans, Credit Cards, and Car Finance. Higher rates of interest will likely be applied, should you be approved for a credit application.
Moreover, paying the CCJ can also prevent it from being set aside, or removed when you could have.
You should therefore consider taking our free case assessment to see if you have strong legal grounds to have the CCJ removed. If that is the case, we can make an application to remove your CCJ on your behalf.
How can Treadstone Law's CCJ Removal Solicitors help me?
We are a team of qualified litigation solicitors who can remove your CCJ on your behalf for a fixed fee. We do not charge hourly rates for this service.
The faster you act, the better your chances of success. Fill in our online CCJ removal forms to start the process now. We have recently added an online payment portal and a free file upload feature for your convenience.
Can I remove the CCJ myself?
Yes, you can as a litigant in person. However, it can be daunting and confusing for any person involved in contested legal proceedings.
So, if you are daunted by the court system and don't know how to proceed with the CCJ removal, we can do it for you swiftly and efficiently.
Our team of CCJ Removal Solicitors can do all of the work for you. So far, we have made over 10,000 applications and as solicitors, we can also appear in court for you. Our team are officers of the court and have rights of audience which set us apart from Debt Management Companies and paralegals that have no rights of audience.
If we succeed on your behalf, the CCJ will be removed and your credit rating restored in approx. 4-6 weeks (as the credit agencies catch up).
I have been contacted by Lender & Court / Ark CMCS to remove my CCJ…
Some companies that are not actual solicitors try to offer CCJ removal services. If you have been contacted by a firm of Paralegals such as Lender & Court or Ark CMCS offering CCJ removal services, you should be made aware of the risk that Paralegals are not fully qualified nor regulated.
Only solicitors are permitted to conduct litigation as they are qualified, regulated, and insured to protect you, and follow service standards.
Our team of highly qualified, Solicitors Regulation Authority (SRA) regulated, and insured solicitors are ready to act on your behalf.
Frequently asked questions
Want to learn more about CCJs? Read our blog. 
Notice: Lender & Court / ARK CMCS are not qualified solicitors. 
Only solicitors can act for you at court

. Under the Legal Services Act 2007, the conduct of litigation is reserved for solicitors only.
Our team of fully trained, qualified solicitors, are properly regulated and authorised to conduct litigation for you.
Client Testimonials
Over 10 years of winning our cases!
"I have used Treadstone law for myself and my family over the last 10 years , they are a very good company and always win our cases!"
Highly recommended
"Very satisfied with the outcome of my claim. Everything was explained to me in an easy to understand way. My solicitor was very friendly and approachable. Highly recommended."
Professional, efficient and effective.
"I have dealt with Treadstone Law on several occasions and have always found them to be professional, efficient and effective. I would highly recommend them."
Utmost skill and professionalism.
"When the dentist ruined my teeth Treadstone Law handled my claim for dental negligence with utmost skill and professionalism. I was able to recover damages sufficient to rectify the carnage inflicted on me by the dentist."
Invaluable in getting me the result
"Recently had Stuart represent me during a difficult period. He was excellent at communicating with me throughout, and clearly has a lot of knowledge. Stuart put it in a way I could understand which made my ability to be properly involved so much easier. His advice was invaluable in getting me the result, but his personable manner was the reason I chose him to represent me. I have already passed him on to several friends and a family member, with all positive feedback."
Couldn't me more pleased with the result
"I was a bit worried at first having never made a claim, but Stuart really knows what he's doing and looked after my case from start to finish. Couldn't be more pleased with the result and the way it was handled."
Goes above and beyond!
"I have dealt with Treadstone law twice. On both occasions I received much more than I was expecting financially. The service levels recieved at Treastone law and more specifically Stuart was exceptional.. Stuart goes above and beyond! He was in touch at every point throughout the process and I would highly recommend him!"
"Treadstone delivered timely and accurate legal advice which helped me enormously and directly lead me to winning my case."
"Treadstone Law were recommend to me, they took the case on very quickly spoke to all witnesses within 48 hours and even met me at the scene of the accident so that I could walk them through what happened."
"Fantastic customer service, speedy resolution to my case, Stuart and Shu were friendly and knowledgeable."
"My wife was recently involved in a quite serious car crash, thankfully she wasn't seriously injured but the car was totally destroyed, Stuart and his team handled everything from day one, from getting the pay-out for the car to dealing with the injury claim in an extremely professional and compassionate manner, he kept in contact with us at every step of the process and managed to sort everything out in under 12 weeks. I would recommend Treadstone Law to anyone that has had an accident, excellent service and total professionals."
"My solicitors have worked really hard to win my case. I am really pleased with the services provided. I would definitely recommend Treadstone to friends and family in the future. Thanks again."
"I was inundated by phone calls from dodgy companies telling me to put a claim in, but a colleague recommended Treadstone Law. I gave them a call and was astonished that, nine months later, I got a cheque for £4,700. Brilliant result!"
"My son was injured at a holiday club. Treadstone Law came out to see me the same day I contacted them, and the solicitor who showed a real interest in the case. He explained it all well and was really nice to my son who was a bit frightened as he thought he was in trouble . We went to the scene of the accident and he did a full report taking loads of photos . This was really important as the play scheme moved all the incriminating evidence the next day."
"I had a simple road traffic accident and I was astonished when my solicitor called me and said she has settled my case for £13,000. I was very happy with the customer service that I received from Treadstone Law. They were always happy to help me with any questions I had and made me feel so welcome when I visited their offices. I will recommend my friends and family to use them if they require legal services."
"I was treated as a real human being by Treadstone Law. I was asked how I was, and the Solicitor did more than I had come in for, as I asked his advice about several other things. He answered all my questions and advised me what I should do, or what he would do if it were him. He made up for a lack of sensitivity shown by another solicitor's firm, who treated me like a cash cow, were mercenary and lacked empathy. Unfortunately, I still have to deal with these solicitors, but not for long hopefully. Thank you again, and I will recommend you. Treadstone Law have restored my faith in solicitors!"
"I was very impressed with the service I received, from the start of my claim to completion."
To find out how to get your CCJ removed, complete our free Quiz.
CCJ Removal Quiz
If you are not sure if you need your CCJ removed or how to do it, complete our short CCJ Quiz. It'll take less than a minute.