Personal Injury and Compensation Solicitors
Call us on 0161 490 8960
Looking for Personal Injury and Compensation Solicitors? Read about us below or contact us straight away
Contact our solicitors
Find out about our law firm and why we are the right personal injury and compensation solicitors for you.
We are a Manchester based Personal Injury and Compensation Solicitors Firm ready to fight your case. We are a team of highly focused solicitors with a strong history of winning cases.

We are successful because we care. Our team of solicitors care enough to take the time to listen to your story. Because we take our time and get to the truth, we succeed.

As a result, the vast majority of our work comes from personal recommendations.
Our story and history
Treadstone Law Solicitors was established in 2011 by Stuart Matthews, an experienced litigator and a former Partner in another local practice.
Our firm offers litigation services in all types of Personal Injury and Compensation Claims.
Our values and philosophy
We aim to provide all our clients with a bespoke service and old fashioned care and consideration of their individual needs.
We also provide 21st Century communication skills and a modern attitude to litigation.
Our high success rate at trial
We have a very high success rate and a fantastic track record at trial.
We are able to obtain higher levels of compensation for you. On average, our clients receive over £3,000 for a Whiplash Claim.
Our team of qualified solicitors will be in charge of your case, rather than an unqualified claims handler.
About our team of personal injury and compensation solicitors
Our team of compensation solicitors are here to support you in making and winning your claim.
Each one of our solicitors has been chosen based on their experience, tenacity and ability to handle all cases. When you start a claim with us you will be assigned your own solicitor who will deal solely with your case and keep you informed along the way. They are available daily to talk via email or phone should you have any questions.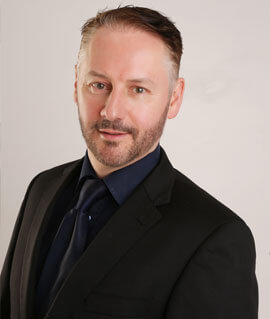 Stuart Matthews
Solicitor & Director
Your Solicitor with over 20 years of experience.
Stuart has been a qualified solicitor since 1999. In that time he has amassed a wealth of experience in a very wide selection of fields of litigation.
Stuart began his career in a traditional blue collar practice and had one of the last true training programmes experiencing a breadth of types of case and legal problem presented to him that is unheard of for today's modern niche practice. In his week of work, he appeared as an advocate in legal aid tribunals, a divorce and an emergency child residence application before a circuit judge.
Within a few years of qualifying, Stuart was made a partner. 
During his time as a personal injury solicitor, he never lost a trial in a case he had handled from the beginning. He is still undefeated in respect of accidents at work,  trips and slips, RTAs and employment tribunals.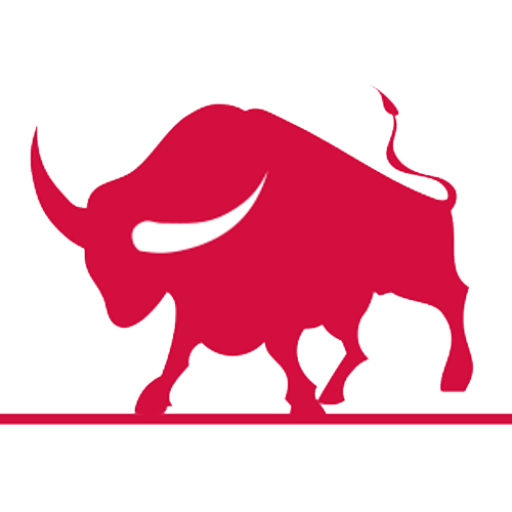 Rebecca Higgins
Senior Associate Paralegal
Rebecca is a Senior Litigation Paralegal. She has worked in Law since 2007. Since the start of her career, she has worked in large, fast paced offices in Manchester city centre as well as smaller local firms.
She has been handling Civil Litigation and specialising in County Court Judgements, Debt Management and complex CCJ Removal for over 6 years. She has been involved in general civil litigation for over 15 years.
Rebecca prides herself on her high level of client care and has very good working relationships with clients. It is very important to her.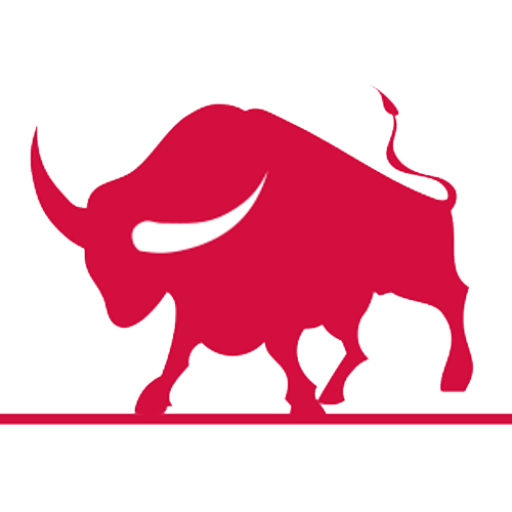 Chloe Kilner
Litigation Paralegal
Chloe is a Team Member of the CCJ and Debt Management Department. Chloe is currently doing a Law Degree and works full-time in the CCJ Department. Her record for removal of a CCJ and has an impressive 99% success rate in CCJ removal.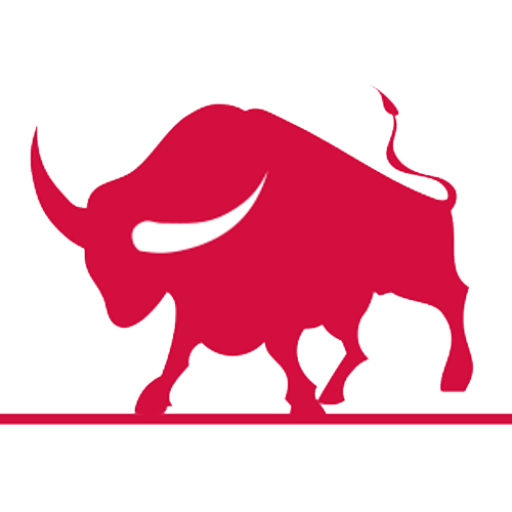 Emily Gough
Litigation Paralegal
Emily has been working in CCJ Debt Management for over 5 years. Emily has a vast amount of experience of dealing with every possible opponent including all of the main solicitors who act on behalf of Debt Recovery Agents and has unrivalled knowledge and experience. She is currently training to become a Solicitor.
Our Law Firms' dedicated team of personal injury and compensation solicitors work for claimants who have been injured or suffered a loss as a result of negligence of others
We have been providing legal advice and pursuing claims for people for 20+ years, with an extremely high success rate at trial. As personal injury lawyers, we know that making a claim can be stressful and confusing.
Some companies that say they are "Claims Specialists" yet they do not have any qualified solicitors working for them.
They are very often middlemen or marketing companies who record your personal details, then sell them to the highest bidder, regardless of where you live or the complexity of your case.
With us, one of our compensation Solicitors will be assigned to your case and they will work closely with you offering support and guidance. We aim to get the best possible results for you and help get your life back on track.
We handle a wide variety of work including:
Trips, Slips and Falls
Dental Negligence Claims
Industrial disease
Medical Negligence Claims
RSI (Repetitive Strain Injuries)
Road Traffic Accident Claims
Damaged Buildings Claims
Financial Misselling

We aim to win every case. We currently have a very success rate at trial and have unrivalled experience in Trips and Slips due to developing case winning tactics and strategies for these areas.
Client Testimonials
Over 10 years of winning our cases!
"I have used Treadstone law for myself and my family over the last 10 years , they are a very good company and always win our cases!"
Highly recommended
"Very satisfied with the outcome of my claim. Everything was explained to me in an easy to understand way. My solicitor was very friendly and approachable. Highly recommended."
Professional, efficient and effective.
"I have dealt with Treadstone Law on several occasions and have always found them to be professional, efficient and effective. I would highly recommend them."
Utmost skill and professionalism.
"When the dentist ruined my teeth Treadstone Law handled my claim for dental negligence with utmost skill and professionalism. I was able to recover damages sufficient to rectify the carnage inflicted on me by the dentist."
Invaluable in getting me the result
"Recently had Stuart represent me during a difficult period. He was excellent at communicating with me throughout, and clearly has a lot of knowledge. Stuart put it in a way I could understand which made my ability to be properly involved so much easier. His advice was invaluable in getting me the result, but his personable manner was the reason I chose him to represent me. I have already passed him on to several friends and a family member, with all positive feedback."
Couldn't me more pleased with the result
"I was a bit worried at first having never made a claim, but Stuart really knows what he's doing and looked after my case from start to finish. Couldn't be more pleased with the result and the way it was handled."
Goes above and beyond!
"I have dealt with Treadstone law twice. On both occasions I received much more than I was expecting financially. The service levels recieved at Treastone law and more specifically Stuart was exceptional.. Stuart goes above and beyond! He was in touch at every point throughout the process and I would highly recommend him!"
"Treadstone delivered timely and accurate legal advice which helped me enormously and directly lead me to winning my case."
"Treadstone Law were recommend to me, they took the case on very quickly spoke to all witnesses within 48 hours and even met me at the scene of the accident so that I could walk them through what happened."
"Fantastic customer service, speedy resolution to my case, Stuart and Shu were friendly and knowledgeable."
"My wife was recently involved in a quite serious car crash, thankfully she wasn't seriously injured but the car was totally destroyed, Stuart and his team handled everything from day one, from getting the pay-out for the car to dealing with the injury claim in an extremely professional and compassionate manner, he kept in contact with us at every step of the process and managed to sort everything out in under 12 weeks. I would recommend Treadstone Law to anyone that has had an accident, excellent service and total professionals."
"My solicitors have worked really hard to win my case. I am really pleased with the services provided. I would definitely recommend Treadstone to friends and family in the future. Thanks again."
"I was inundated by phone calls from dodgy companies telling me to put a claim in, but a colleague recommended Treadstone Law. I gave them a call and was astonished that, nine months later, I got a cheque for £4,700. Brilliant result!"
"My son was injured at a holiday club. Treadstone Law came out to see me the same day I contacted them, and the solicitor who showed a real interest in the case. He explained it all well and was really nice to my son who was a bit frightened as he thought he was in trouble . We went to the scene of the accident and he did a full report taking loads of photos . This was really important as the play scheme moved all the incriminating evidence the next day."
"I had a simple road traffic accident and I was astonished when my solicitor called me and said she has settled my case for £13,000. I was very happy with the customer service that I received from Treadstone Law. They were always happy to help me with any questions I had and made me feel so welcome when I visited their offices. I will recommend my friends and family to use them if they require legal services."
"I was treated as a real human being by Treadstone Law. I was asked how I was, and the Solicitor did more than I had come in for, as I asked his advice about several other things. He answered all my questions and advised me what I should do, or what he would do if it were him. He made up for a lack of sensitivity shown by another solicitor's firm, who treated me like a cash cow, were mercenary and lacked empathy. Unfortunately, I still have to deal with these solicitors, but not for long hopefully. Thank you again, and I will recommend you. Treadstone Law have restored my faith in solicitors!"
"I was very impressed with the service I received, from the start of my claim to completion."