Start your claim for personal injury
Use this service to:
Find out if you may have a claim
Start your claim online
Before you start:
Have your injury and accident details to hand
If you're finding out for someone else – that's okay but at some point we may need to talk to them
We will ask you to provide details of your injuries and our solicitors will then make an assessment of your claim based on this information and may contact you to let you know the next step.
Start your claim
Information on how we handle your data is in our Privacy Policy on our website.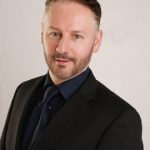 Claim time limits - important, please read me
If you'd like to pursue a claim at a later date, you'll need to issue Court proceedings within the given time limits.
If you don't issue the claim within those time limits, you won't usually be able to proceed.
This is called being 'time-barred'. Extensions to the time limits are only available in exceptional circumstances.
The limitations:
In most circumstances for adults who were 18 years old or over at the time, it's essential that proceedings are issued within three years of the accident or incident date.
However, there are some important exceptions to this rule. In cases where the injured person was under 18 years old when the accident or incident occurred, the three-year period usually expires on their 21st birthday.
In some cases, the time limits are shorter. Examples here include: accidents abroad, on ships or claims involving criminal assault.
We recommend that if you still wish to pursue the claim, then you should seek the opinion of our solicitors.